Also: drink.
Backlinks: drink, dry-fasting, foraging, health, mushroom, smoking, vegetarian, wet-fasting.
Foods
Food is any substance consumed to provide nutritional support for an organism.
Food is usually of plant, animal or fungal origin, and contains essential nutrients, such as carbohydrates, fats, proteins, vitamins, or minerals.
Gallery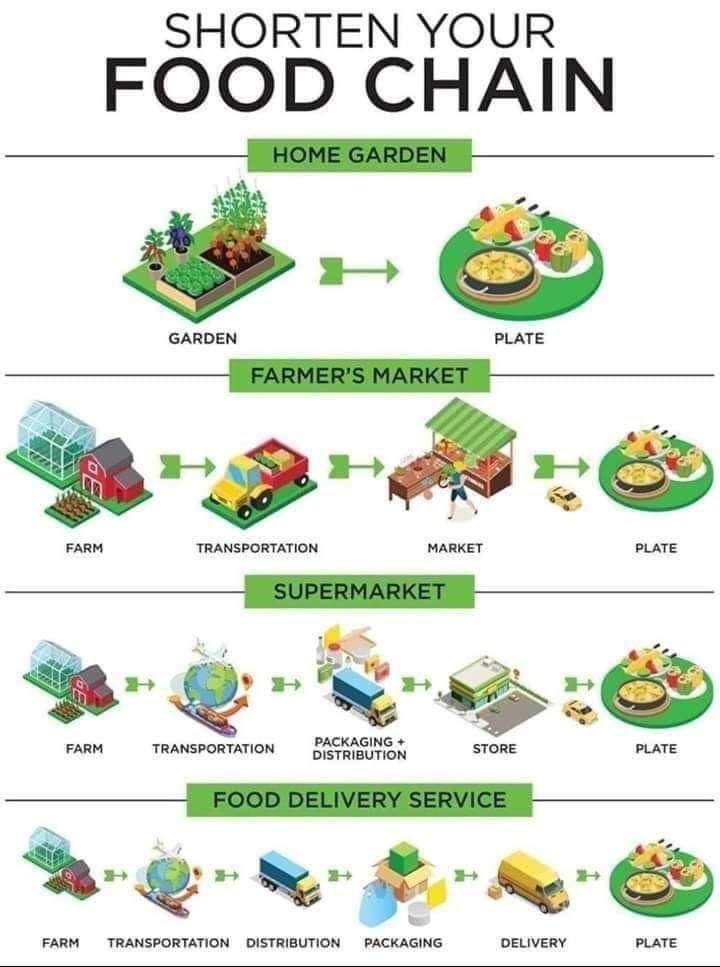 Articles
I tried Gordon Ramsay's favorite 10-minute pasta and now I know why he makes it every week
By Anneta Konstantinides, updated Jan 30 2023
https://insider.com/how-to-make-gordon-ramsay-easy-pasta-dish-2022-10
I recently tried Gordon Ramsay's 10-minute pasta, which he makes for his family every week
The dish has a turkey and leek sauce and is topped with crispy sage breadcrumbs
Ramsay's delicious pasta was light and bright, exactly what I needed after a big holiday season
Asda warns customers of major change coming to all UK stores within days
By Mared Gruffydd, Mon, Aug 29, 2022
https://express.co.uk/life-style/life/1659832/asda-major-change-warning-customers-uk
Asda is following in the footsteps of other supermarkets, including Tesco, Marks and Spencer, and Waitrose, as it has decided to remove best before dates from some of its products. The change will be implemented from Wednesday, September 1.
As food prices continue to rise, Britons are finding ways to make their food last fresher for longer.
Asda has warned its customers it will be getting rid of best before dates on 250 of its products.
These products are fresh fruit and vegetables, including citrus fruits, potatoes, carrots, and cauliflower.
Vegan recipes
Super delicious 5 minute vegan meals
https://vegan.io/blog/12-super-delicious-5-minute-meals.html
3-bean chili - cannellini beans, kidney beans, chickpeas, diced tomatoes, diced onion, crushed garlic, some olive oil, cook 3 mins

white bean and avocado open sandwich - white beans, salt, pepper, olive oil, on the bread, add sliced avocado on top

summer pasta salad - a la Springtime - boiled or raw pasta, tomatoes, peppers, olives, half onion, salt, pepper, olive oil

raw kale and avocado salad - shredded kale, sun-dried tomatoes, corn, diced avocado, paprika

lemon chickpea cucumber - chickpeas, sliced cucumbers, lemon juice, olive oil, salt, pepper, dill
Fabulous 5-minute vegan meals
https://onegreenplanet.org/vegan-food/five-minute-vegan-means
chickpea Waldorf salad - apples, pears, celery, walnuts, cranberries, grapes, chickpeas + mayonnaise, vinegar, dijon mustard, tarragon leaves

vegan sloppy Joes - cook onions, garlic, peppers and spices for 1-2 minutes; add crumbled tempeh and sauté briefly before stirring in the sugar, tomato sauce, salt and pepper; spoon over burger buns + pickles

lentil salad - onions, garlic, cilantro, tomatoes, jalapeño, sprouted lentils + salt, lemon juice, vinegar, olive oil

green smoothie - grapes, apple, banana, baby spinach, green tea, ginger slices

lemony chickpea salad - cooked chickpeas, chopped cucumber, lemon juice, lemon zest, olive oil, dill and salt

avocado kale chili salad - kale, salt, pepper + avocado, red onion, cucumber, red chili, coriander, lemon, mustard, pepper
Grow your own food seed pack 2022
https://robgreenfield.org/growpack
Links